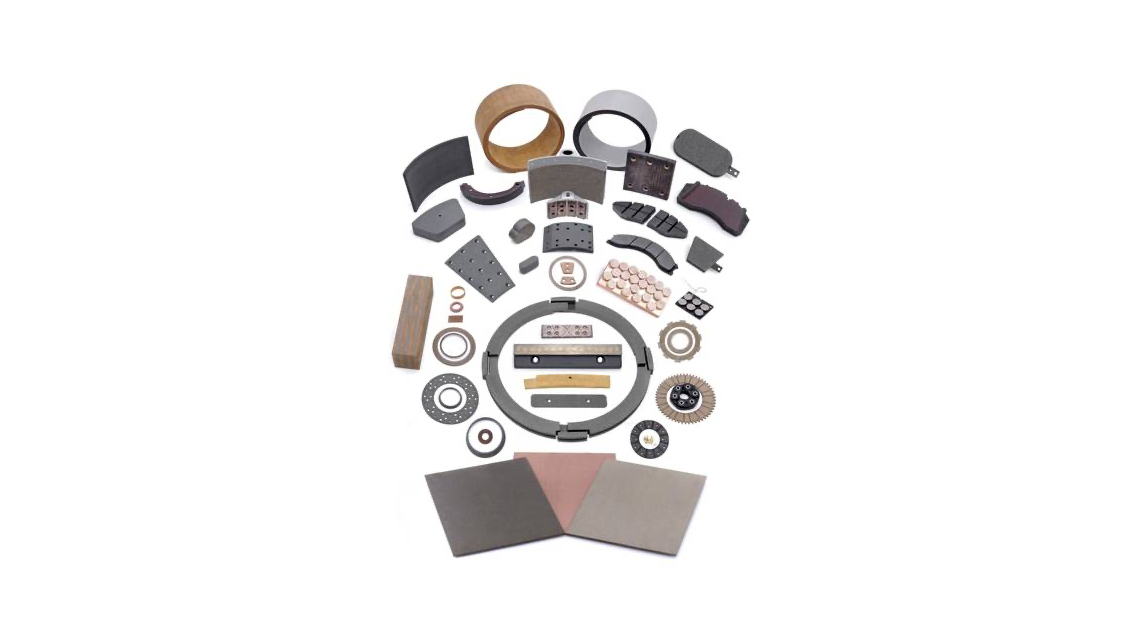 Kitkamateriaalit, toimittajaltamme Saksasta:
Your advantage is our extensive range of well proven und safe-to-use high-performance products.
Our products are fail-safe, cost–saving and multi-implanted in many different applications. You may choose from a standard and special purpose portfolio of linings for disc-, drum-, rail brakes and clutches on organic basis with resin and rubber binders, sintermetal, or ceramic basis, with or without metal, in woven or pressed form. Moreover we manufacture woven or roll moulded linings in our German plants. We even supply you organic or ceramic hot and cold bonding systems tailored to your application needs.
asiakaskohtaisia ratkaisuja

lyhyet toimitusajat
useita eri materiaalivaihtoehtoja
kudottuja / valettuja
erittäin hyvä lämmönkestävyys

sintrattuja kitkapintoja